Neum is a municipality in the south of Herzegovina. It is the only BiH town on the Adriatic Sea.

Neum is a small town with a small area and population. Its biggest assets are the exceptional beauty of the sea coast and a very pleasant climate. This small town is characterized by long and warm summers and short and mild winters and is one of the coastal towns with the highest number of sunny days.
A sufficient amount of water and an ideal air temperature was recognized as far back as the Paleolithic era when the people of that time decided to find their safe haven precisely in the karst Neum caves.
Neum crosses two parts of the Republic of Croatia as a result of the Peace of Srijemski Karlovci in 1699. The distance between Neum and Dubrovnik, Croatia, is 70 kilometers.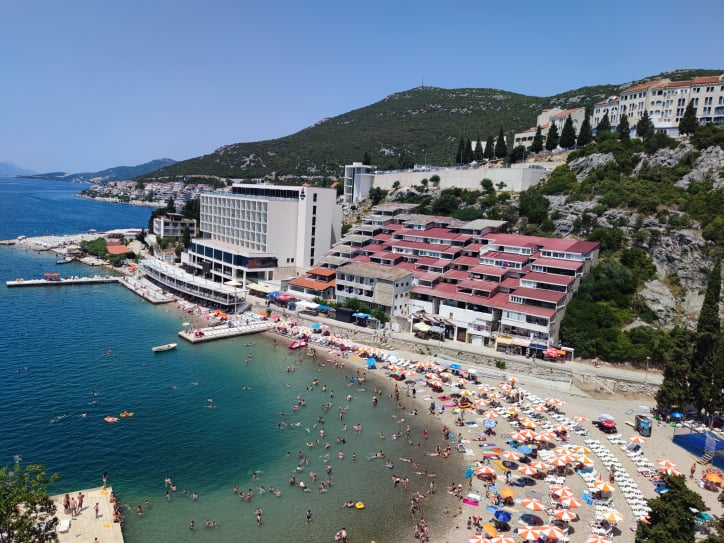 After the peace treaty in Srijemski Karlovci in 1699, the Republic of Dubrovnik demanded that its territory be separated from the territory of the Republic of Venice in the north and south. After negotiations, the Ottomans gained access to the sea on both land-sea borders of the Republic of Dubrovnik: on the northern part between Klek and Neum and the southern part in Sutorina, i.e. across the Bay of Kotor, south of Herceg Novi. Those two pieces of Ottoman land remained under Ottoman rule until the Austro-Hungarian occupation of Bosnia and Herzegovina.
Thus, in 1718, the area of ​​Neum was ceded to the Ottomans, who ruled Bosnia and Herzegovina, by the Republic of Dubrovnik.
The average annual temperature in Neum is 16°C. This small town has concrete and pebble beaches, and the main natural attraction is pine park, which stretches along its entire coast. Neum is an ideal summer location for a peaceful family vacation.
Amina Šehović, History MA