Did you know that Sarajevo hosted the Winter Olympic Games in 1984? Sarajevo is surrounded by four Olympic mountains - Bjelašnica, Igman, Trebević, and Jahorina.

In 1984, Sarajevo became famous all over the world because of the Olympics. At that time Bječašnica mountain hosted men's downhill; Jahorina hosted women's downhill, slalom, and grand slalom; Trebević the bob sledge competition; Igman ski jumping competition.
Unfortunately, in the 1992-1995 war, these mountains served the aggressor, so Sarajevo was under siege. But in this post, we will talk about more pleasant topics.
Bjelašnica mountain
Bjelašnica is located 25 km from Sarajevo. It is characterized by the extreme variability of the climate, so you can experience four seasons in one day.
If you are a mountain lover, even if you don't do sports, you can enjoy the view of the ski slopes at Bjelašnica by riding a three-seater or two-seater cable car. In winter, you can ride every day during working hours. The three-seater ride lasts 12 minutes, and the two-seater ride lasts 6 minutes, so dress warmly. Bjelašnica has eight ski lifts and cable cars, as well as challenging slopes.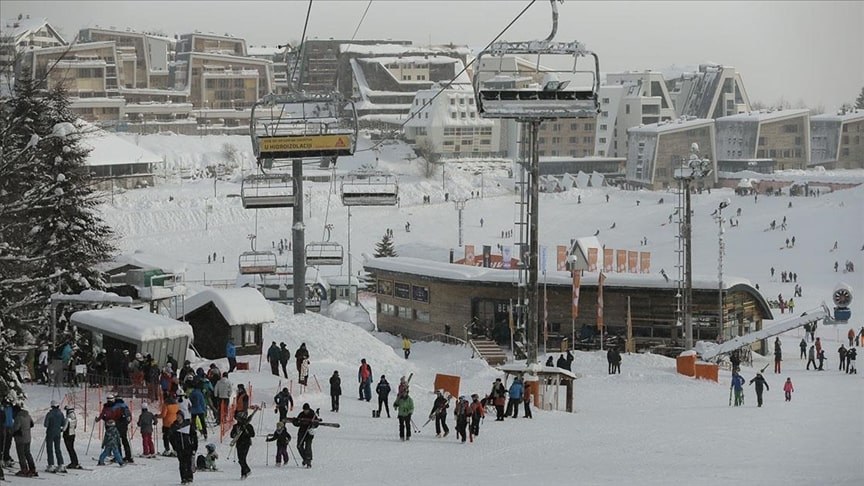 With its trails, Bjelašnica is perfect for families and interesting for different types of skiers. The Olympic trails offer something for everyone, depending on your affinities.
Igman mountain
Igman is located southwest of Sarajevo, surrounding the mountain Bjelašnica and part of the city, Ilidža. The highest point of Igman is 1647 meters high, making it the lowest of Sarajevo's mountains. Igman is a popular destination for hiking and skiing.
The forests of Igman have always attracted the attention of both mountaineers and foresters who used them.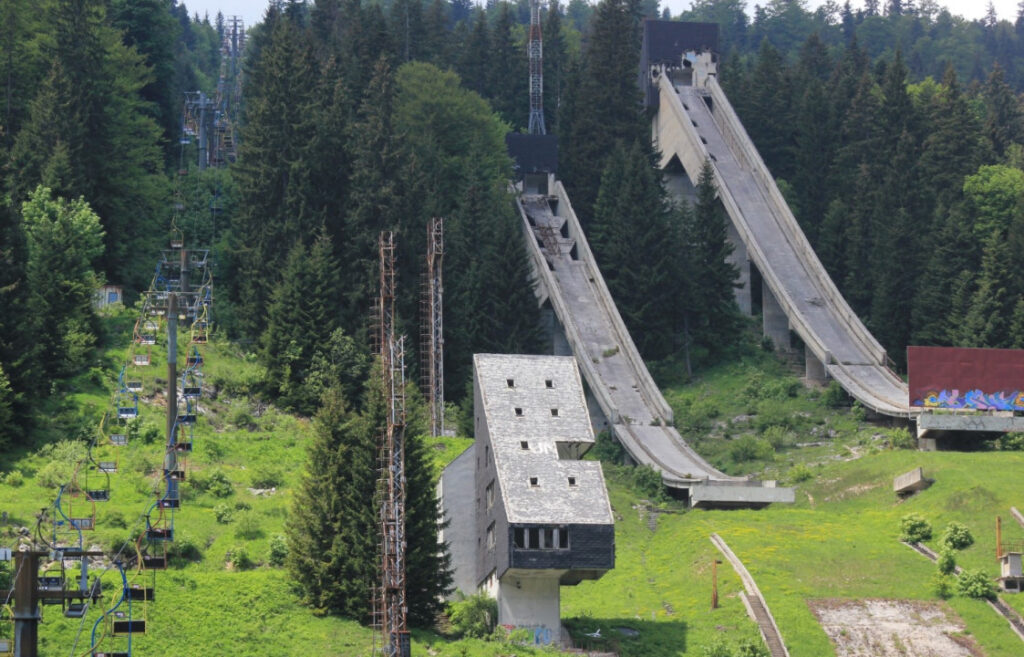 Trebević mountain
The famous Sarajevo cable car leads to Trebević from the very center of the city. It is located southeast of Sarajevo and via Mali and Veliki Stupanj it connects to the mountain Jahorina. Trebević is a touristic and recreational center.
When you climb Trebević you can enjoy nature and relaxation. During your walk through nature, you will also see this bobsleigh track from the Olympic games.
Jahorina mountain
Jahorina Olympic Resort is one of the most popular winter resorts. It is located 30 km east of Sarajevo. It is ideal for both beginner and intermediate skiers offering over 20 km of skiing slopes, six ski lifts, six cable cars and two recently built six-seater ski lifts. Besides that, it is ideal for snowboarding as well.
The extraordinary configuration of the terrain, an abundance of high-quality snow, a suitable climate, 20 kilometers of trails for alpine disciplines as well as gentle slopes have included this mountain among the most beautiful and well-known ski centers.
The Bosnian Olympic Mountains offer numerous tourist facilities, and you will not regret it if you decide to visit them, especially during the winter season.
Amina Šehović, History MA