If you ever heard of the Balkans or if you`ve been there you must be familiar with how much people in this area enjoy life. It is implanted in their DNA.
It is a special place where you can feel tingling through your body while you walk through the streets or while you eat a local dish or if you do something basic to the rest of the world – like drinking coffee. Drinking coffee in Bosnia and Herzegovina is everything but basic.
In Bosnia and Herzegovina, but especially in Sarajevo where the Ottomans left a strong mark on the tradition, people are born with a special feeling called Ćejf. Everyone has its own Ćejf. Ćejf is pronounced "chayf".
There is no translation for that word but there is a feeling that it's not explainable – you just have to come and feel it.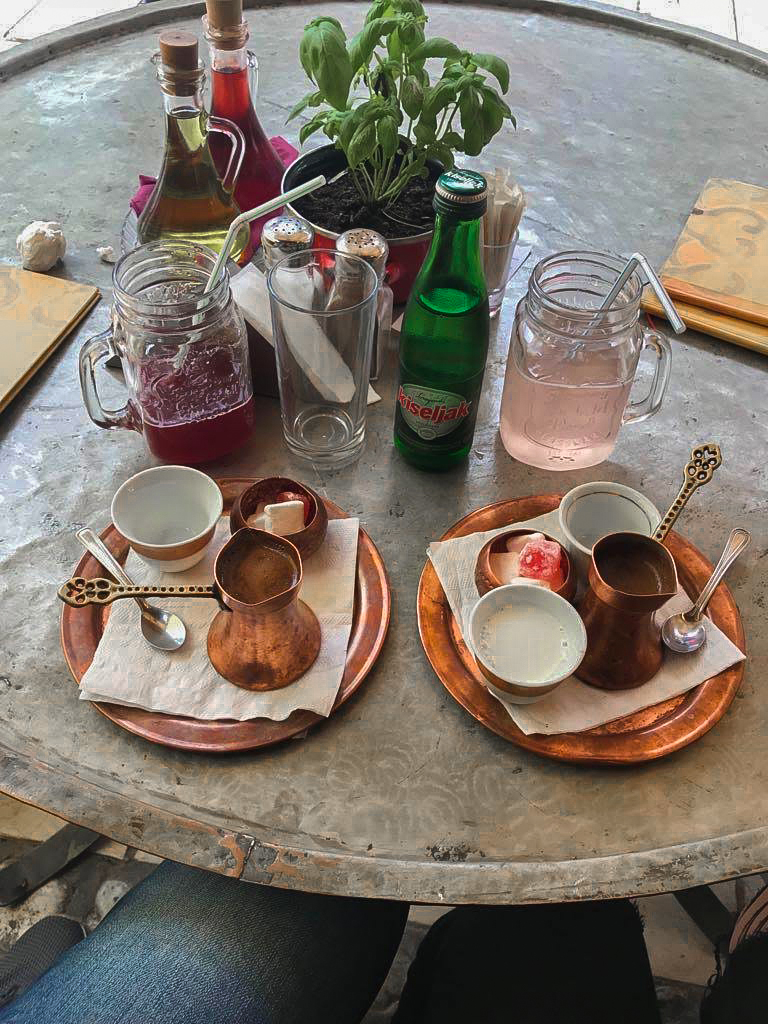 It is a combination of hospitality, your inner feeling, a beautiful view, and the taste of food and coffee. Small things that make your heart full and calm.
You can experience it mostly with locals by following the little rituals they do.
Let me take your imagination to Sarajevo.
It is summer, you are in a narrow street in the middle of the old town, surrounded by local shops, sitting in a small coffee shop. The street is full of people passing by, greeting each other, and smiling.
You are accompanied by your favorite person and you just have ordered a Bosnian coffee and local sweets. Sun is shining and while you drink your coffee, you are living in the present, no past no future, only that exact moment. You close your eyes for a second so that you can take a deep breath and just soak up the moment in your memory. That is Cejf.
The owner will tell you a funny story or explain how Bosnian coffee is made. That picture will never fade away from your memory. Believe me, you will tell everyone back home how that place, person, food, or just a view captured your heart.
Sarajevo will let you in its heart, it will show you that no matter where you came from you will leave with a piece of Sarajevo in you. The hospitality of the people combined with tradition and culture, won't leave anyone indifferent. So next time you are in Bosnia and Herzegovina know that even if life goes too fast, life here goes on slowly with Cejf dictating the pace.
So, next time when you visit Bosnia and Herzegovina remember that even though life goes fast, you can always take a break and enjoy only in present time – in Bosnian ćejf.